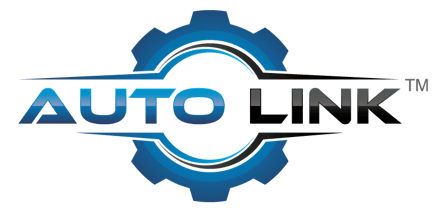 Auto Link Adds Chief Operating Officer
Harahan, LA - Auto Link is proud to announce Chris J. Miller as the Company's Chief Operating Officer. Miller will be responsible for expanding the company's client management program and improving the onboarding process for new clients. He will also serve as the head of marketing and oversee sales operations.
He joins Auto Link after previously serving as Executive Vice President of Chesterfield Federal Credit Union (CFCU) in Chesterfield, VA. He has been in the credit union industry for over 15 years, and has substantial experience in marketing, information technology, and lending. Miller oversaw multiple IT conversions and implementations during his time at the credit union, and was the CFCU project lead for their recent merger with Virginia Credit Union.
At Chesterfield Federal Credit Union, Miller oversaw the marketing & IT teams, in addition to his responsibilities as head of the call center and digital branch. Miller was responsible for the development of multiple successful product initiatives, including the Visa Emerald credit card and OwnerAdvantage member rewards program. He spearheaded an effort to open student-run credit unions in Chesterfield County Public School high schools, and developed successful youth programs for the credit union.
Miller was active with the Richmond Chapter of Credit Unions and the Virginia Credit Union League, having served a two-year term as Chapter President, and a four-year term as Chairperson of the Marketing & Business Development Council. He was part of the development team for the CUNA Best In Show Diamond Award-winning What If Credit Unions awareness campaign, and was active in the Community Involvement Committee at the state and local level.
"I am so thrilled to be joining the Auto Link team and helping our credit union clients generate more auto loans. I'm ready to start speaking with our current clients to see what new features they need. Auto Link is already best-in-class in the auto vertical, and I'm excited to continue to improve this great product!"
Ed Bourgeois, Auto Link CEO, states "We are very excited to welcome Chris to our team in this new role. We are poised for significant growth, and Chris will be an integral part of ensuring our new and existing clients are getting the most out of the Auto Link platform."
About Auto Link
Auto Link offers a best in class solution for credit unions of all sizes looking to have a more successful and profitable auto-lending program, including those that do indirect auto financing. Auto Link provides a complete auto lending solution from web interface, marketing library, social media portal, training tools and analytics to a built-in loyalty feature. Each member that finances a vehicle at an Auto Link credit union, automatically receives a myEZ Car Care membership filled with discounts at over 10,000 locations nationwide and an Electronic Glove Box® desktop and mobile app.
Schedule a demo to learn more about how Auto Link can super-charge your vehicle lending program.